Revolutionizing Lemon & Lime Use


True Lemon, True Lime & True Orange Make Fresh-Squeezed Taste Simple
For the first time ever, fresh squeezed lemon and lime taste is as simple as a tear of a packet or a shake of a bottle thanks to True Lemon, True Lime and True Orange, the original crystallized lemon, lime and orange substitutes, in packets and shakers.

True Lemon in packets, which was the original True taste is now joined by True Lemon in a shaker bottle and True Lime and True Orange in packets and a shaker bottle. True Lemon, True Lime and True Orange can be used anywhere you would use lemon or lime juice and make the use of these popular fruits convenient and easy. The packets are great to take to the office, gym, traveling and when you're on-the-go, and the shakers are made for cooking, baking and seasoning. Each serving provides:


• Consistent fresh lemon or lime taste without any mess, waste or inconvenience
• 100 percent all natural ingredients including fresh lemon or lime juices and oils
• 0 calories and 0g carbohydrates
• No artificial or natural sweeteners
• No preservatives or sodium, and
• One packet offers 25 percent of an adult's daily Vitamin C requirements.

True Lemon® and True Lime™ are crystallized lemon and lime made from cold-pressing the juiciest parts of the freshest lemons and limes, capturing the taste and aroma of the fruits -- without the mess or waste.

Besides flavouring water, iced or hot tea, beverages and drinks, True Lemon® and True Lime™ can be used as a seasoning on seafood, chicken, fruits and vegetables and in salads. True Lemon® and True Lime™ can also be used as a substitute for fresh-squeezed lemon or lime juice in cooking, baking and recipes. True Lemon®, True Lime and True Orange's taste are always consistently crisp and refreshing and ensure that recipes are infused with flavour.

True Lemon®, True Lime™ and True Orange™ are also a wonderful addition to your balanced diet, any of today's weight loss plans or a diabetes management program. Each serving of True Lemon® or True Lime™ not only provides consistent lemon or lime taste, but it also provides the health benefits of Vitamin C – whether at home, at the office or on-the-go.

From gyms to offices, to schools to kitchens, thousands of Australians are adopting the True lifestyle. Easily carried in your pocket or wallet the True Lemon® and True Lime™ packets will keep you healthy with the real taste of lemons and limes.



Give your life True flavour



For the first time ever, you can enjoy the real taste and flavour of real lemons and limes straight out of a sachet. True Lemon, True Lime and True Orange are 100% all natural ingredients with zero calories and zero carbohydrates, naturally crystallized for your convenience.

True Lemon and True Lime have been embraced by thousands of people across Australia including: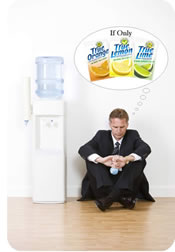 • Lemon and lime lovers who like the products' convenience;
• People who are tired of throwing away unused fresh lemons and limes;
• Office employees;
• Home chefs;
• Professional chefs and caterers;
• People on-the-go;
• Campers, backpackers and hikers;
• Gym members;
• Runners and cyclists;
• Extreme sports devotees;
• Children in schooling;
• Boaters and sailors;
• Frequent travellers;
• Those who find it hard and costly to store lemons;
• Those who want to increase their water consumption;
• Dieters;
• People avoiding artificial or natural sweeteners;
• People looking to reduce sodium in their diet; and
• People with diabetes, hypertension and other health-related conditions.

David Schleider, a formally trained chef, food innovator, and founder of True Lemon created True Lemon and True Lime to address his own frustration with fresh and bottled lemon and lime juice. "As someone who loves to cook with lemons and limes, I found myself frequently frustrated that lemons and limes didn't always provide the consistent taste I wanted. Plus, there was always the spoilage, waste and mess factor.

"I thought there had to be a better solution which provided the great fresh taste that comes from the lemon and lime oils, as well as the juice, but in a more convenient, easy-to-use manner. I spent three years perfecting True Lemon and True Lime to make sure I created a product that as a chef and consumer I would love. Because of the taste and ease-of-use of True Lemon and True Lime, the ways to use these products are endless."

A 2005 customer survey of approximately 1,300 True Lemon users (of whom 76 percent described themselves as lemon-lovers) indicated that True Lemon does increase lemon usage in consumers' lives and kitchens. Additionally, 87 percent of respondents said they are using lemon more in their water, beverages, cooking, baking and seasoning because of True Lemon.

Other interesting survey findings include:

• 70 percent said that True Lemon's taste is better than or equal to a fresh lemon.
• 89 percent said they have recommended True Lemon to family and friends; and
• 91 percent said that True Lemon is a good-for-you product that is a part of their healthy lifestyle.

The Cooking Club of America also weighed in with their approval late last year, awarding True Lemon its Cooking Club of America Kitchen Test Seal of Approval. True Lemon was tested by 4,000 Cooking Club members and received a 95 percent approval rating and a 97 percent price point approval rating.

Great tasting, convenient, and good for you:
True Lemon®, True Lime™ and True Orange™!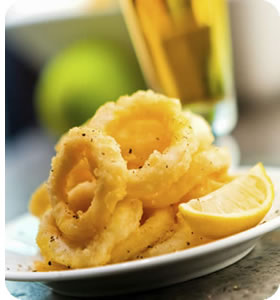 Usage
The uses for True Lemon®, True Lime™ and True Orange™ are endless and include:

• Adding to a glass of cold or hot water
• Adding to hot or iced tea
• Adding to your favourite beverage or drink
• Sprinkling on seafood
• Using as a rub on fish, meat or chicken
• Using as a salt-substitute to help reduce sodium intake
• Sprinkling on salads and vegetables
• Sprinkling on popcorn
• Sprinkling on canned tuna or salmon
• Sprinkling on fresh berries or melon cubes
• Mixing with olive oil for a salad dressing
• Adding to garlic sauces for lemon or lime garlic
• Adding to butter or a butter substitute for lemon or lime butter
• Adding to your favourite smoothie
• Adding to Mexican food
• Adding to a non-fat whipped topping
• Combining with your favourite sweetener to easily make refreshing lemonade
• Using with a diet or regime
• Using as a lemon or lime substitute in your favourite recipes



Measuring Equivalents



Packets/Sachets:
Use this simple conversion to replace fresh lemon or lime juice with True Lemon® or True Lime™ packets in your beverages:

1 packet = 3 teaspoons of lemon juice or lime juice

Use this simple conversion to replace fresh lemon or lime juice when cooking and baking with True Lemon® or True Lime™ packets:

2 packets = 3 teaspoons of lemon juice or lime juice

In some recipes, it may be necessary or desirable to add an equivalent amount of water to replace the moisture that the lemon juice provides. In these instances, add both the appropriate number of True Lemon® or True Lime™ packets and the water.

Shakers:
• ¼ teaspoon True Lemon or True Lime = 3 teaspoons of lemon or lime juice
• 1½ teaspoons True Lemon or True Lime = ¼ cup lemon juice or lime juice
• 3 teaspoons True Lemon or True Lime = ½ cup lemon juice or lime juice *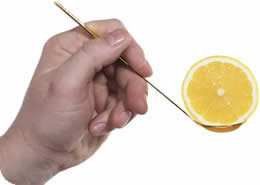 * Add water if needed.

Australian Common Measurements

Fluid:
1 teaspoon = 5ml
4 teaspoons = 1 tablespoon
1 tablespoon = 20ml
1/4 cup = 63ml
1/3 cup = 83ml
1/2 cup = 125ml
3/4 cup = 185ml
1 cup = 250ml



Living Lemon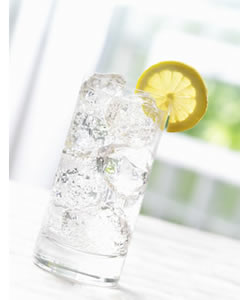 True Lemon® and True Lime™ are wonderful additions to your balanced diet, any of today's weight loss plans or a diabetes management program. Each serving of True Lemon® or True Lime™ not only provides consistent lemon or lime taste, but it also provides the health benefits of Vitamin C – whether at home, at the office or on-the-go. Each convenient True Lemon® packet contains:

The taste equivalent of two lemon or lime wedges without any mess, waste and inconvenience;
• 0 calories, 0g carbohydrates and 0 fat;
• No artificial or natural sweeteners;
• No preservatives or sodium; and
• 25% of an adult's recommended daily allowance of Vitamin C, an important antioxidant proven to boost the immune system, build collagen, reduce arterial aging and prevent plague build-up.
Perfect for water, teas, beverages/drinks and cooking, baking and seasoning, True Lemon® and True Lime™ are crystallized lemon and lime made from cold-pressing the juiciest parts of the freshest lemons and limes, capturing the taste and aroma of the fruits -- without the mess or waste. Additionally:
• By adding True Lemon® or True Lime™ to water, its refreshing taste can encourage increased water consumption and can help make drinking the 8 recommended glasses of water per day easier. In a True Lemon survey of almost 1,300 True Lemon users, two thirds said they drink more water each day because of True Lemon® with 48% of those respondents saying they drink 3 to 6+ glasses or bottles more!
• Also when used as a seasoning, True Lemon® or True Lime™ can help reduce or eliminate the need for salt without sacrificing flavor -- especially important if you're watching your sodium intake.



The Lemon Effect



Lemons have been used for thousands of years for their rejuvenative qualities and medicinal value. The acidity of the lemon juice has an alkalizing effect on the body helping it to break down fats and mucus. Lemon juice also adds a tremendous amount of antioxidants and vitamin C. Lemons are an excellent source of one of the most important antioxidants in nature, vitamin C.

Vitamin C is one of the main antioxidants found in food and the primary water-soluble antioxidant in the body. Vitamin C travels through the body neutralizing any free radicals with which it comes into contact in the aqueous environments in the body both inside and outside cells. Free radicals can interact with the healthy cells of the body, damaging them and their membranes, and also cause a lot of inflammation, or painful swelling, in the body. This is one of the reasons that vitamin C has been shown to be helpful for reducing some of the symptoms of osteoarthritis and rheumatoid arthritis.

The Lemon Detox Diet is so effective in cleansing the body as one of its main ingredients is lemon juice which acts as the detergent in cleansing the body.



True Lemon®, True Lime™ and True Orange™ are Helping People Drink More Water



Health-conscious consumers looking for alternatives to sweetened or artificially sweetened drinks and waters have found the answer in True Lemon® and now True Lime™ and True Orange™.

People everywhere have found that True Lemon's and True Lime's refreshing taste encourages them to drink more water than ever before. A 2005 customer survey of approximately 1,300 True Lemon users found: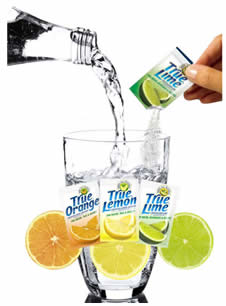 • Two-thirds said they drank more water each day because of True Lemon.
• Within that group, 48 percent said that they drink an additional three to six + glasses/bottles of water a day.
• 91 percent said that True Lemon is a good-for-you product that is a part of their healthy lifestyle.

True Lemon fan Shirley Elkins of Albany, Oregon, notes, "Thanks to True Lemon, for the first time in my life I am able to drink the recommended amount of water per day. Since I have started using True Lemon in my water and being more careful about what I eat, I have lost 26 pounds and am still losing more weight. I carry True Lemon in my purse everywhere I go."

Jill Fleming, MS, RD, registered dietitian, motivational speaker, and author of the book Thin People Don't Clean Their Plates: Simple Lifestyle Choices for Permanent Weight Loss adds, "True Lemon and True Lime are the only products on the market that add natural flavor to water without changing your water into a soft drink or other beverage because they don't have the artificial sweeteners or preservatives many of today's flavored waters include. Both products make it easy to drink more water, plus each packet contains 25 percent of an adult's daily Vitamin C requirement. As a weight loss expert, I always recommend healthy choices that don't include artificial sweeteners," notes.

True Lemon and True Lime have been embraced by:

• Lemon and lime lovers;
• People who don't like the taste of plain water;
• People who need to increase their water intake in general or because of certain health conditions;
• People avoiding artificial or natural sweeteners; and
• People trying to lose weight.

And, with each serving containing 25% of your daily Vitamin C requirements, True Lemon® and True Lime™ gives you an extra ounce of protection during cold and flu season.



Losing Weight With True Lemon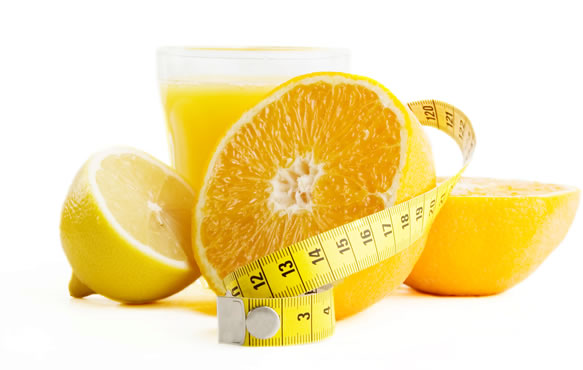 Each serving of True Lemon® or True Lime™ has:

• 0 calories, 0g carbohydrates, 0 fat;
• No artificial or natural sweeteners;
• No preservatives or sodium; and
• 25% of an adult's daily Vitamin C requirements.

These health benefits allow True Lemon® and True Lime™ to be wonderful and versatile complements to all diets and eating plans. Every day we hear from our customers who say that True Lemon® and True Lime™ are integral parts of their efforts to either lose weight or eat healthier because both products can help to increase water consumption and, when used as a salt-substitute, can help reduce sodium-intake.

We are happy to provide free samples of True Lemon® and True Lime™ to weight loss group leaders for certified weight loss programs. The Lemon Detox Diet (www.lemondetox.com.au), the most popular cleansing program in the world today, highly recommends using True Lemon and True Lime as part of your daily lifestyle and food intake.

'True Lemon, as easy as it is will help keep your health and lifestyle balanced. We recommend True Lemon and True Lime to our customers after completing the detox programme.' states Endree Saade from Lemon Detox Australia.

Support Groups

We are also happy to provide free samples to diabetes, nutrition, gastric bypass surgery and cancer support groups. (Leading a support group not mentioned? Just email us and let us know why you would like to introduce True Lemon® and True Lime™ to your support group members.)

To request free samples for your next weight loss class or support group, please email us at support@truelemon.com.au